The DOC Material Hoist can unload large bulky loads from trucks and deliver them directly to floors above, without slowing down the tower crane.
The DOC Material Basket is a versatile solution for delivering bulk materials to inner floors of a remodel project, or a building with limited access through window openings.
Ready to supercharge your high-rise construction project?
Just provide us with a few details to get started…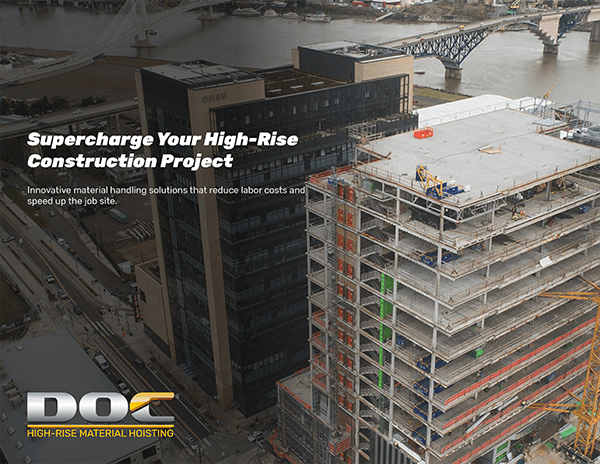 Download the DOC® Brochure
Our PDF brochure contains key features of the full line of DOC hoisting products, and includes detailed engineering specifications to go over with your team.